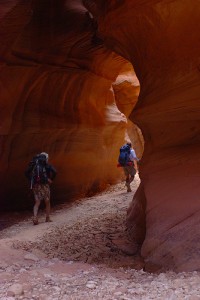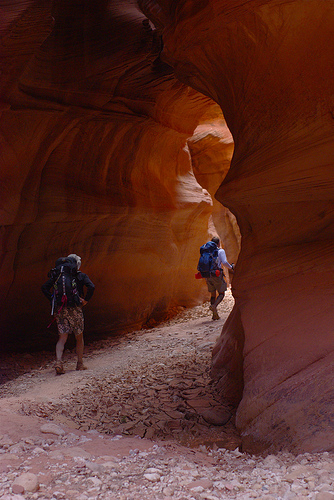 Is it possible to find apartments in Utah that match your recreational lifestyle?
Utah has a lot to offer recreationally. If you are a 'powder hound' an apartment in St. George may not be best for you. Conversely, if you want the golf season to be as long as possible it may be wise to steer clear of Vernal.
Let's start by taking a look at the many options available to Utahns:
Skiing
Hiking
Exploration
Driving
Winter sports
Camping
Water sports
Skiing
The most obvious to those living here is to take advantage of 'The Greatest Snow on Earth'. While the Wasatch Mountains offer the greatest selection with the least amount of travel, there are also great mountains near Cedar City and other places in Utah.
If you love skiing, consider Salt Lake City, Sandy, Draper, Provo, and Orem for your next apartment in Utah.
Hiking
There are those of us who can't wait for the snow to melt every year so that we can get up into the nature that our beautiful mountains have to offer. Regardless of your experience level (not to mention your commitment level) there are trails all over the state that offer everything from a strenuous 3 day trek to an afternoon of casual hiking.
Park yourself near a canyon to find the best hiking. Recommended cities: Salt Lake City, Bountiful, Cedar City, St. George, Provo, and Orem.
Exploration
While the world in general doesn't offer much to future Magellans to discover, one of the great things about Utah is the experience of exploring the undiscovered. Regardless of whether wherever you are has been previously discovered there is great happiness to be found with the experience of not following another person's tracks through the wilderness.
You can hang your hat pretty much anywhere in the State to find great exploration opportunities.
Driving
It's amazing the sights available to those of us who would rather not venture far from the car. Whether it's a pleasant drive up the canyon or an all day road trip to Utah's small towns, there's a lot to be said for what's available to be seen.
Get your next apartment in Utah in the following cities if you love scenic drives: Salt Lake City, Pleasant Grove, Provo, Orem, Ogden, or Logan.
Winter Sports
Because of the nature of our state and it's winters, it bears mentioning winter sports other than skiing. The more obvious would be snowboarding, ice skating, cross-country skiing, etc.; but, Utah is also home to curling teams, dog sledding competitions, snowshoeing, and heck, even snowman building.
Winter sports can be accessed most easily from Salt Lake City, but there are some other great opportunities from Provo, Orem, Ogden, and Logan.
Camping
There are not a lot of states that offer so many options for camping. Whether you prefer to be in a designated campsite in the crisp mountain air or camping in the open air of the desert where you never hear from another human being all night, Utah can fit your needs.
Assuming you want an apartment in Utah and not just a campsite, remember that towns further south are warmer. Consider Cedar City, St. George, and Moab if you love the sun.
Water Sports
While Utah is a desert, there are plenty of locations fit for anything from wading with your pants rolled up to water skiing.
Settle in to a city near a lake so you've got the best chances for fun. Salt Lake City is really your best bet here.
With so many options available, apartments in Utah are available to match your idea of fun. If you're not the type to tie yourself to one brand of activity there are centrally located apartments in Utah that allow you to have it all.
If you're here for one reason, skiing, and one reason only; there are apartments in Utah that are ideal for calling in sick on fresh snow days.
What about you? Any luck finding apartments in Utah? Comment below.
Make Apartment Complexes Fight Over You!
To find your Preferred Apartment, please refer to https://www.marketapts.com/apartments
Or, click here: https://www.aptsutah.com/discover-utah-apartments
[Image credit: atbaker]