There's a reason why Utahns go crazy for autumn; it's undoubtedly one of the most anticipated times of the year! As summer draws to a close, make room to revel in sweater weather, pumpkin spice lattes, and spooky delights. And while we may still be in the midst of a pandemic, there are still quite a few activities that can be enjoyed safely this upcoming season. If you're looking to complete your fall bucket list, here's a place to start!
1. Take a Scenic Fall Drive
There's nothing more classically 'fall' than taking a backyard road trip. The changing leaves and natural, breathtaking grandeur of Utah's scenery make for a fantastic combo, especially when paired with the perfect driving playlist.
Where will you go for leaf-peeping this autumn? We suggest:
The Alpine Loop
Sardine and Logan Canyons (U.S. Highway 89)
Ogden River Scenic Byway
Big Cottonwood Canyon Scenic Byway
Cedar Breaks Scenic Byway
2. Get Lost in a Corn Maze
There's a special charm to Utah's plentiful corn mazes. From the family fun provided by well-known hot spots such as Cornbelly's at Thanksgiving Point to the spine-chilling Night Stalkers Haunted Trail in West Jordan, there's something for everyone at these staple fall attractions. If you're looking for fun, check out which corn mazes are closest to you and get lost with friends!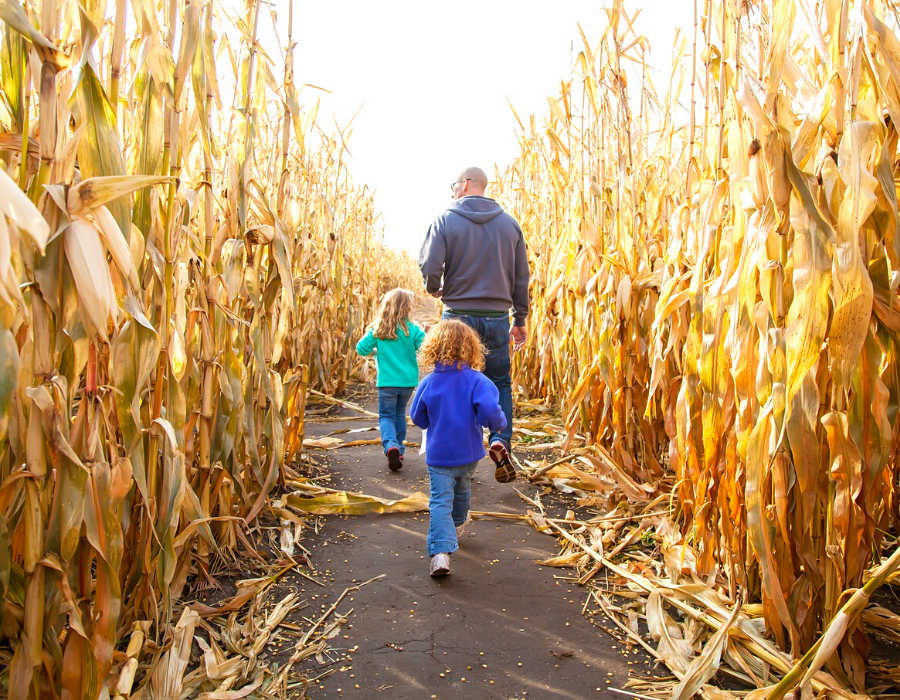 3. Participate in a Fun Run
While 'fun' may not be the first word that comes to mind when you mention running, Utah runs have made a name for themselves for being more festival than an endurance event. With unique theming and access for all ages to run, walk, or support, you'll find yourself ready to sign up again next year. If you're curious, here are a few of our favorite runs:
4. Hike a New Trail
Utah is known for its fabulous hiking trails, some of which only become more lovely as the seasons change! Now that the majority of the steaming-hot days are over, the cool breeze invites you to take a walk among some of the state's most tranquil trails. National parks, such as Bryce, Zion, Canyonlands, and Arches, are all open during the months of September to November, offering wonderful weather for a stroll amongst nature. Tell us your favorite autumn nature spot to visit in the comments!
5. Go to a Haunted House
It's no secret that Utahns LOVE Halloween. There are so many haunted houses in the state, in fact, that it's possible to choose the 'haunted experience' for every comfort level. Truly, the only thing you should be afraid of is missing out on some of the magnificent artistry that goes into crafting these spooky experiences. From your friendly Halloween aficionados here at AptsUtah, we recommend:
6. Attend a Car Show
Like cars, games, and good food? Find yourself a local car show and enjoy the company of fellow enthusiasts! Events like the Parowan Fall Fest & Car Show are long-standing traditions in their communities that attract some of the most talented people around. According to Utah Car Czar, "friends don't let friends miss car shows." Find an extended list of events here.
7. Live it up at a Fall Festival
Although COVID restrictions are in place for many open events, various fall festivals are still in motion for Fall 2021. Which iconic events are you planning on attending?
For your safety and the safety of others, please refer to each event's individual COVID requirements.
8. Taste Local Produce at a Farmer's Market
There's nothing quite like a farmer's market. From fresh-picked apples to plump pumpkins to savory butternut squash, you'll find all your delicious fall fare while supporting local farmers. Check your city's website to check out what farmer's markets are gathering near you; we promise they're worth a try, especially during the harvest season.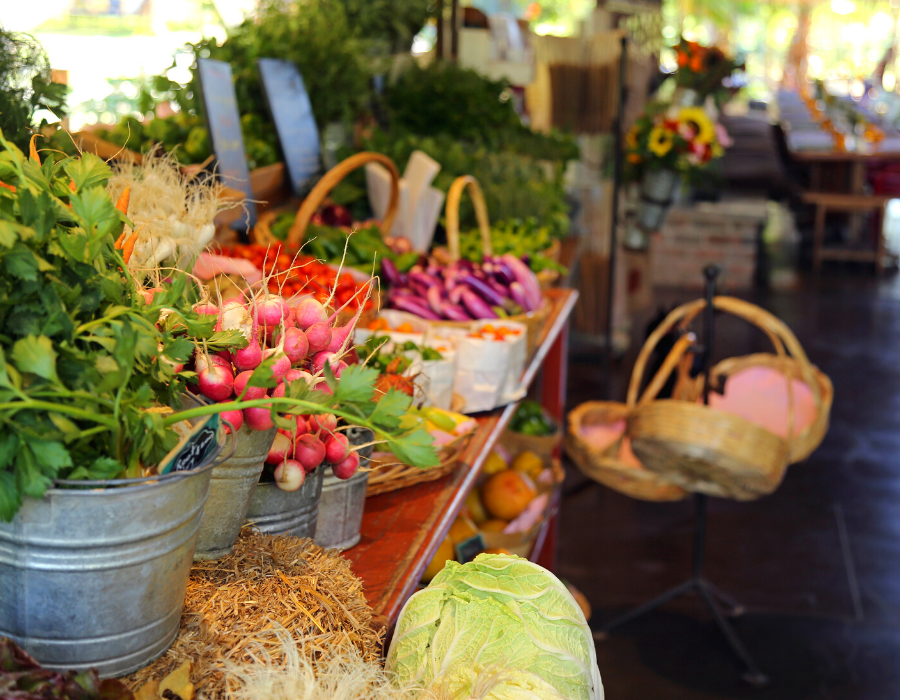 9. Book a Staycation
Taking a break from the hum-drum of daily life doesn't necessarily mean waiting for that next big trip. With so many unique and exciting spots to explore and relax, Utah is the perfect place to plan a glorious staycation that'll have you bright-eyed and refreshed upon your return to the office Monday morning. Escape to a Park City spa, Ogden bed & breakfast, or Salt Lake's famous Little America Hotel for a truly rejuvenating experience.
10. Root for your Favorite College Football Team
A few iconic games take place during the fall season, notably the ever-anticipated U of U versus BYU 'Holy War' showdowns. No matter if you're watching from home or attending your favorite team's game in person this year, be sure to enjoy one of Utah's most beloved sports.
11. Enjoy Pumpkin Spice Everything!
Okay, can we just say it? Fall treats are AMAZING. Pumpkin, cinnamon apples, pale ale, maple syrup, pecan, squash, and more make harvest season absolutely special. Find seasonal treats at Trader Joe's, Harmon's, or Smith's, and enjoy the flavors of fall.

With so much to appreciate, it's clear why Utah's take on autumn is so admired. We'd love to hear what you love doing most in Utah during the cooler months. Feel free to comment below, and have a happy harvest season!