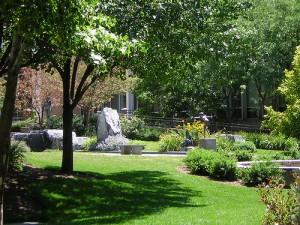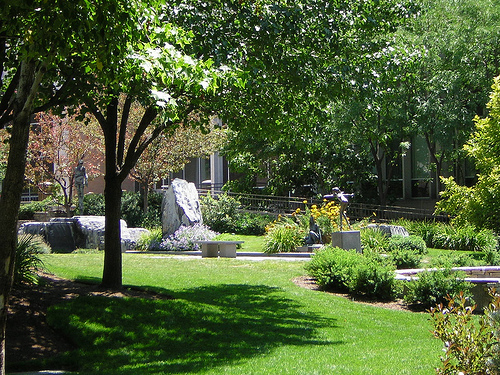 If you've decided to attend a 4-year college in Utah, you'll need to choose your school carefully. Each major university is in a unique community and most people find that some cities just aren't for them — investigate the surrounding neighborhoods where you'll be living before you decide which university to attend. Here's a list of areas with the largest colleges in the State.
Salt Lake City
Hip and eclectic, the college scene in Salt Lake City can best be described as independent, with many students living off campus, working in the community, and creating their own educational experience. Salt Lake City has the best restaurants on this list.
University of Utah – 30,000 students
Westminster College – 3,000 students
Cedar City and St. George
Southern Utah is known for its easy-going feel and interest in culture. These college towns are comfortable and accepting. Many theater festivals are produced in these cities each summer and visitors come from all over the nation to attend performances. Cedar City and St. George have the most active expressions of culture on this list.
Southern Utah University – 7,000 students
Dixie State College – 6,500 students
Ogden and Logan
Northern Utah schools have high numbers of students living in on-campus residential facilities which gives the environment a strong sense of academic and social unity. Ogden and Logan have the most unified student groups on this list.
Utah State University – 25,000 students
Weber State University – 25,000 students
Provo and Orem
The Provo-Orem Metropolitan Area is a tightly knit community with strong religious values — largely due to the pervasive influence of Brigham Young University, run by the Church of Jesus Christ of Latter-day Saints. A strict honor code requires excellence from students, which spills over into the community. Provo and Orem colleges have the most ties into the community on this list.
Brigham Young University – 33,000 students
Utah Valley University – 33,000 students
Before choosing your college, choose your community. Want a hip independent scene? You're going to school in Salt Lake City. Need people to stay off your back and give you room to do your own thing? You should head down to southern Utah. Looking for a strong student experience with a close academic community? It's northern Utah for you. Want the local community ties and connections you can use to launch your career? Better move to the Provo-Orem area.
Once you decide which environment you'll best be able to excel in, you'll be in a better place to choose a school and a program of study. Only then, will you be able to find the perfect Utah apartment to rent. Let me know if you need any help with that part.
How about you? Any luck finding college apartments in Utah? Comment below.
Make Apartment Complexes Fight Over You!
To find your Preferred Apartment, please refer to https://www.marketapts.com/apartments
Or, click here: https://www.aptsutah.com/discover-utah-apartments
[Image credit: 46935248@N00]