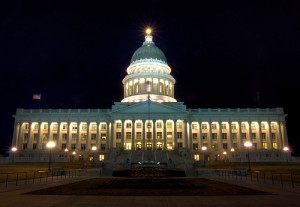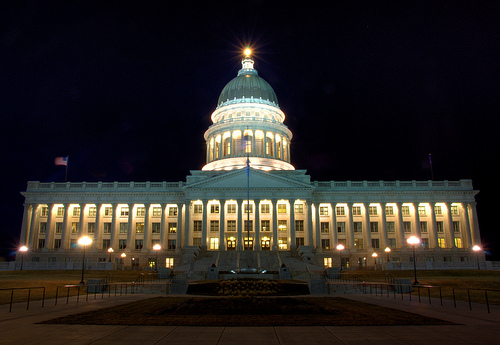 Utah offers apartments in all sorts of places. Here's a list of several upscale neighborhoods you should consider if you'd like to find yourself in the most luxurious of apartments.
Highland, UT – median household income: $80,053, average apartment rent: $2,001
Located 30 miles south of Salt Lake City, Highland is the gateway to the Timpanogos Cave National Monument which is made up of three wonderful caverns that you can tour after hiking up 1.5 miles from a parking lot. A small city of only 7 square miles, Highland is very community conscious. Families abound here with the average family having 4.64 members.
Fruit Heights, UT – median household income: $79,192, average apartment rent: $1,214
About 20 miles north of the capital, Fruit Heights is near Lagoon, the largest amusement park in the State. Largely an upper-class bedroom community, many residents commute to work in Salt Lake City. Fruit Heights is a beautiful place, backing up to the mountains and all the fun they offer.
South Jordan, UT – median household income: $75,433, average apartment rent: $1,451
The largest city on this list, with 54,631 residents, South Jordan is growing rapidly. About 17 miles south of Salt Lake City, this community can stand on its own with plenty of shopping and a full city government with complete services. With 27 municipal parks and playgrounds including the 59-acre Riverfront Park and the 80-acre City Park, families have access to baseball and softball fields, football, lacrosse, and soccer fields, tennis and volleyball courts, skate parks, fishing ponds, aquatic centers, golf courses, and an outdoor ice skating rink.
Draper, UT – median household income: $72,341, average apartment rent: $1,008
Located 20 miles south of Salt Lake City, Draper is actually part of both Salt Lake and Utah Counties. Beautiful homes and several luxury apartment complexes are found across the city. Residents have access to plenty of shopping, a water park, many restaurants, and beautiful city parks. The Draper area is centrally located between Salt Lake City and Provo and is within 50 miles of 80% of the State's population.
Having lived in some of these cities for several years, I can assure you that these communities are some of the most upscale in the State of Utah. Apartments here are divine and these communities should be at the top of your list for consideration. Happy luxury apartment hunting.
How about you? Any luck finding Utah apartments? Comment below.
Make Apartment Complexes Fight Over You!
To find your Preferred Apartment, please refer to https://www.marketapts.com/apartments
Or, click here: https://www.aptsutah.com/discover-utah-apartments
[Image credit: fritography]