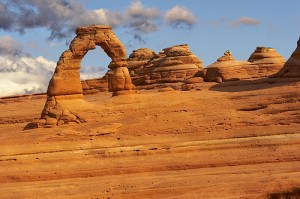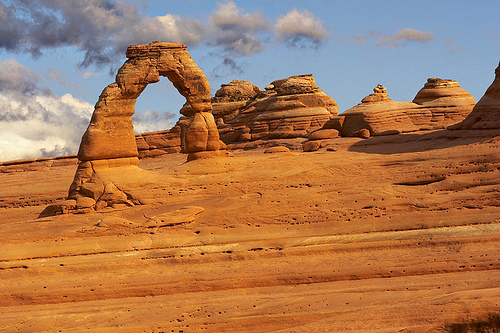 The city you chose for your apartment in Utah will literally make or break your experience living in this great outdoor State. Choose the wrong spot and you'll wish you'd never been born; or, consider one of these great places that will never leave you without something to do. In fact, prepare for your overall productivity to drop because you'll have so much fun.
Moab, UT – population: 5,148, average apartment rent: $624
Famous for beautiful rock formations, world-class mountain biking, and amazing whitewater rafting, Moab is an adventure just waiting for you to discover it. Located 235 miles southeast of Salt Lake City, if you dislike the outdoors, you should probably scratch Moab from your list; but, if you like to go outside, get ready for years of exploration:
Visit Arches National Park and see the world's largest concentration of natural stone arches — over 2,000 crazy rock formations
Take on some of the most challenging 4×4 trails inside Canyonlands National Park
Mountain bike Slickrock, the trail that launched the fat tire craze
Experience some of the best whitewater river rafting in the world
Relax from your adventures in downtown Moab with better restaurants than a town this size deserves, plus fantastic entertainment
Park City, UT – population 8,127, average apartment rent: $1,087
Oh, the shopping, and the skiing, and the beautiful scenery. Arguably one of the prettiest locations in the United States, Park City is right in the mountain tops, 30 miles east of the capital. Park City is usually 10 degrees cooler than Salt Lake City and gets an average of 138 inches of snow each year. Here is a list of top things to do in Park City:
Ski or snowboard at any one of three world-class resorts in the fluffiest powder you've ever experienced
Hang out with celebrities at the renowned Sundance Film Festival
Take a drive on the famous Mirror Lake Highway or the Guardsman Pass Scenic Backway
Lose yourself in the nightlife and enjoy some of the best restaurants in the world
Experience awesome mountain biking on 150 miles of public trails once the snow melts
Spend more money than you should shopping on Main Street in the historic district
Attend Artstravaganza in August and enjoy all the outdoor concerts
Visit the Utah Olympic Park and race in a bobsled or join a curling league
You're certainly welcome to live in some of the more populated areas of the State, but I'll let you in on a secret. Everyone from the larger cities goes to Park City or Moab when they need an escape. Getting an apartment in one these two great Utah cities will not be a disappointment.
How about you? Any luck finding Utah apartments? Comment below.
Make Apartment Complexes Fight Over You!
To find your Preferred Apartment, please refer to https://www.marketapts.com/apartments
Or, click here: https://www.aptsutah.com/discover-utah-apartments
[Image credit: fikretonal]