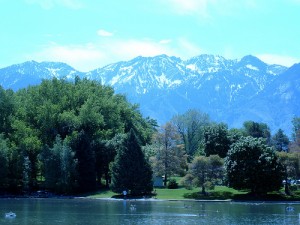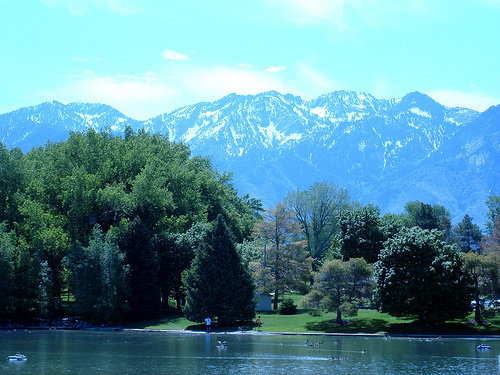 When looking for an apartment for rent in Utah there are many options to consider. I've listed several locations for your consideration and my views on each of them. Keep in mind that while these are great neighborhoods they are certainly not the only ones of their kind in Utah. Use this as a springboard if you'd like and whether you end up in one of these neighborhoods or some other great neighborhood that I haven't listed, you'll love renting in Utah and I look forward to calling you neighbor.
Draper/South Mountain
At the south end of the Salt Lake Valley is a wonderful community that has been booming for the past decade or so. There is much in this area in the way of new construction including new homes, townhomes, and apartments.
The location provides a reasonable distance from the capital city of Salt Lake City while still being close enough that it's not a 'hike' to get there for shopping, dining, or entertainment.
Sugarhouse
Sugarhouse is a community that has retained a reputation for being 'outside of Utah' while being in the heart of the Salt Lake Valley. The mentality of most who move to Sugarhouse is one of acceptance and community. There are many apartment homes for rent in this neighborhood amongst the older homes, and local shops.
Bountiful
Located not far from Salt Lake to the north, Bountiful is an almost quaint community that is far from losing its small town feel. With a wide variety of neighborhoods from highly affluent to comfortably affordable, Bountiful offers a level of diversity that is not common today.
With many local and national business within city limits you are likely to find what you need not far from home. But with Salt Lake City a mere 15 minutes south there is not a lot that you'll need to deny yourself.
St. George
Located near the bottom of the state where the weather's warmer and the air is cleaner, St. George has a long-standing reputation for providing relaxation. There is a myriad of activities available to you as a resident of St. George nearly year-round. St. George also offers pleasant weather which doesn't dip to the extremes that you find up north.
Logan
Logan has the appeal of a small college town while gaining some notice from national stores. Located in the heart of the mountains, Logan offers hiking, skiing, and fascinating year-round views.
Home of Utah State University, Logan is a college town, but with its long-standing history has a feeling of permanence that is not often found in those cities considered to be college towns. There is a friendly presence in nearly every face you come across, and nearly every hand you shake.
How about you? Any luck finding a apartment for rent in Utah? Comment below.
Make Apartment Complexes Fight Over You!
To find your Preferred Apartment, please refer to https://www.marketapts.com/apartments
Or, click here: https://www.aptsutah.com/discover-utah-apartments
[Image credit: superchristie]