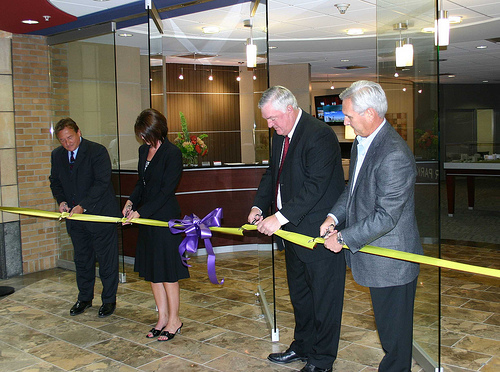 As a follow up to my article on Utah Rental I found this and wanted to link to it.
Tremonton recently held a ribbon cutting for affordable Utah rental properties. The new apartment complex provides one, two and three bedroom units at great price to low-income families.
Neighborhood Non-Profit has been building affordable housing units in the state of Utah for 15 years.  During that time, says  Kim Datwyler, president of Neighborhood Non-Profit Corporation, it has saved 250 homeowners from foreclosure, created homes for 462 families and provided rental units for another 462.
Keynote speaker at the ribbon cutting was Representative Ronda Menlove according to the folks at https://www.tremontonleader.com/?p=14650&cpage=1#comment-37226.
How about you? Any luck finding Utah rental properties ? Comment below.
Make Apartment Complexes Fight Over You!
To find your Preferred Apartment, please refer to https://www.marketapts.com/apartments
Or, click here: https://www.aptsutah.com/discover-utah-apartments
[Image credit: midtowncrossing]